A message of transition from Tom Parry and Kelly McDevitt

An Update from Thomas Parry, Founder of IBI
As you may know, the Board of Directors has begun leadership transition at IBI. In June, I retired from my position as President of IBI after 25 years of leading this great organization. I will continue serving in a Senior Advisor role through the end of this year.
I am pleased to announce that the Board of Directors has elected industry veteran Kelly McDevitt to fill my role as President. I believe that Kelly's experience working with large employers, health plans, consultants and suppliers will be a great fit to lead IBI into the future. Here is a link to the press release announcing her new role.
We started IBI 25 years ago with a vision that the health and wellbeing of employees were important to people, as well as the companies for which they worked. A quarter century later, that is no less true. IBI has contributed significantly over these two decades by way of a deeper understanding of these relationships through our research, tools, and programs. I have been blessed to have the opportunity to grow relationships and work with you, our members. Thank you all for your support and participation in building IBI to what it has grown to today.
My best wishes to you all,

Thomas Parry, PhD
Senior Advisor, Integrated Benefits Institute
---
Hello from Kelly McDevitt, IBI's New President
It is my great pleasure to take over the reins of IBI and have the opportunity to work with such distinguished group of member companies. I've been meeting with our Board members and other member companies over the last few months, and have heard first-hand the value that you see in IBI, and the changes that you feel are needed to better support our mutual goals . It's my sincere hope to build upon the great foundation Tom and the team have created over these last 25 years to design a new and exciting value proposition for both our supplier and employer members.
I have spent the last few years of my career telling the story of true integration and the value that view brings to all employees and employers. It's not an easy concept to understand and appreciate, but I believe IBI can serve a larger role in helping you develop your strategies to tell it well. I am listening closely to our members, and in some of the initial feedback, it is clear that IBI's role can grow and evolve. This is my starting point:
Create a best practice to answer the fundamental question: "What data do I need to create an integrated view of my population which will support the health/productivity/business outcomes story for senior leadership?"
Select relevant research topics that benefit many in the membership, and that will support your need for unbiased, professional research and analytics to help employers make the right strategic decisions.
Connect to industry groups that are working toward a common goal to support better health outcomes and productivity of the workforce, but do not necessarily have the research resources to empirically support their recommendations.
Re-launch a peer-to-peer platform (IBIBridge) for employers to get support on burning questions and issues, and when appropriate, connect them to resources within the IBI family to support and problem solve.
And lastly, I want to keep you, our valued members, continually informed. In the world we live in right now, it is hard to sift through the static and pull out the tidbits that are vitally important to your business. IBI is a trusted place where you can go for answers and we have launched IBI Insights as a new medium to help you stay better informed. The resource is a one-page interactive eBook that links you directly to the latest research, tools, IBIBridge discussions and upcoming IBI events. This will be updated monthly and will replace IBI Info. We will also be building out a resource for the relevant published work of our IBI members (white papers, research, and the like), which will be housed and easily queried for IBI member use.
The remainder of this year will be spent building this broader brand, working with new partnerships and modernizing our value proposition to our members. We are also in the process of simplifying our website for easy interactions. I would like to hear from our members, and in fact, will be asking you all for input as we move forward. Our members are the cornerstone of everything we strive to accomplish at IBI, so your involvement and guidance are key to the value we provide you.
I sincerely thank you for your membership, your input, and your support. Please let me know if you have questions, comments, or suggestions. Be well!

Kelly McDevitt
President, Integrated Benefits Institute
IBI Membership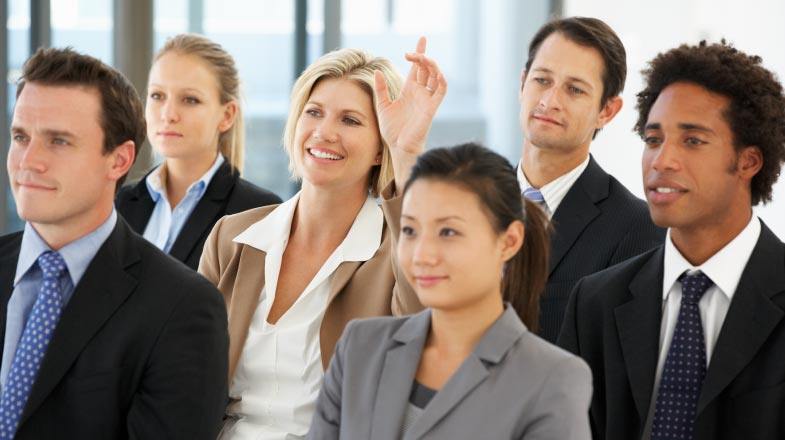 Get access to the latest tools and research on health and productivity.