National Heart Month: Promoting Healthy Behaviors at Work to Reduce Heart Disease Risk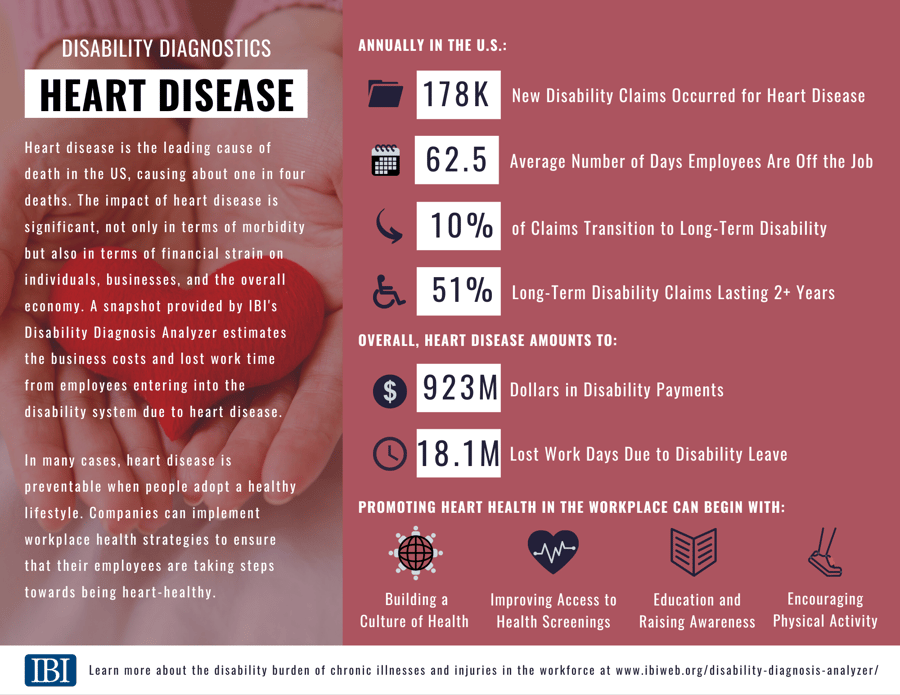 February is National Heart Month, raising awareness for heart disease, which remains the leading cause of death for Americans. According to IBI's Disability Diagnosis Analyzer, there were 178,000 new disability claims for cardiovascular conditions annually, and 62.5 average number of days employees were off the job. In total, heart disease amounts to $932 million in disability payments per year, and 18.1 million days of lost work due to disability leave. The American Heart Association reports that someone dies of cardiovascular disease every 34 seconds.
The first year of the COVID-19 pandemic saw a steep rise in cardiovascular disease deaths in the U.S., with especially high mortality rates for Asian, Black and Hispanic people. A new meta-analysis published this month from the American College of Cardiology shows that long-Covid may be associated with a higher risk of heart disease. Researchers reviewed 11 previous studies, which included data on long-Covid and heart issues—almost 450,000 participants out of 5.8 million experienced cardiovascular issues, making the rate of cardiac complications in people with long-Covid 2.3% to 2.5% higher than in other groups.
According to the American Heart Association, most cases of cardiovascular disease are preventable with lifestyle changes. Factors such as not smoking, maintaining a healthy weight, controlling blood sugar and cholesterol, treating high blood pressure, getting at least 150 minutes of moderate-intensity physical activity a week and getting regular checkups all contribute to lowering your risk.
Employers can play an important role in educating their employees around healthy behaviors and encouraging routine check-ups. Employers can build a culture of health, improve access to health care screenings, raise awareness, and encourage physical activity.
Strategies for employers include:
Offer health screening and risk assessment programs
Ensure health insurance coverage for cholesterol/lipid control medications, home blood pressure monitors, and blood pressure medications
Offer a platform for online lifestyle support counseling and monitoring
Provide food and beverage choices with healthier options at the office, subsidize or provide discounts on healthier foods and beverages
Support physical activity; for example, a discount program for exercise facilities, on-site bike racks, or a weekly group physical activity (walking, yoga, etc.)
The US Centers for Disease Control and Prevention has a guide for employers, available online.
IBI Membership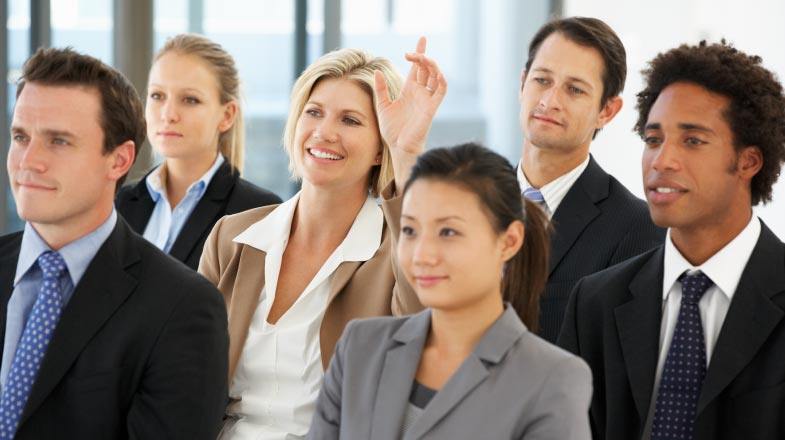 Get access to the latest tools and research on health and productivity.