Navigating the Future of Employee Benefits: Insights from the 25th Annual Health and Productivity Forum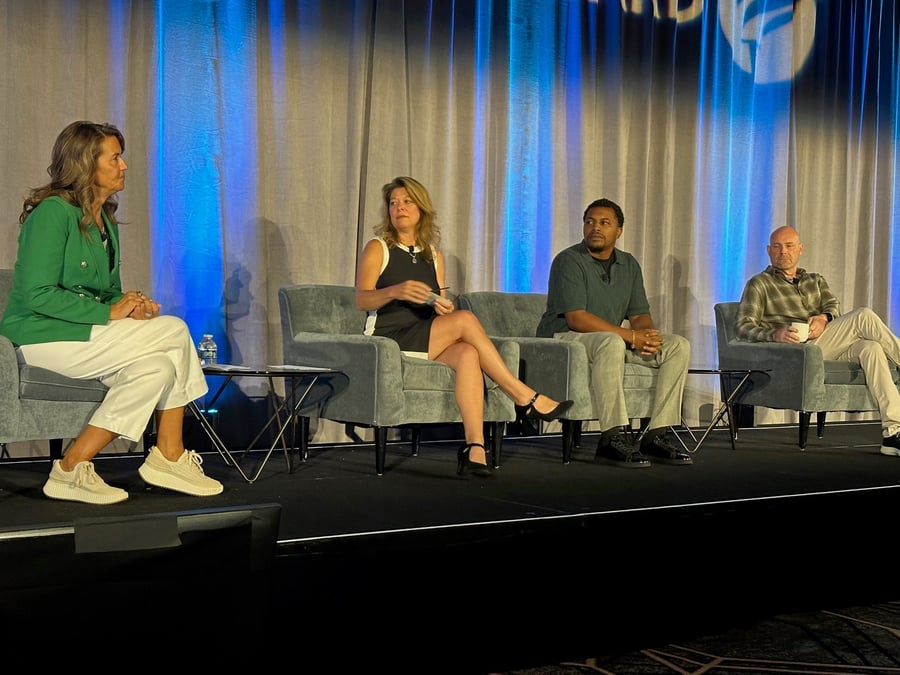 The Integrated Benefits Institute and Conference Board hosted the 25th Annual Health and Productivity Forum in Chicago's Marriott Marquis on September 12–13, 2023. This event brought together experts and HR professionals to discuss the ever-changing landscape of employee benefits and wellbeing. With the post-pandemic era on the horizon, the conference provided an opportunity to reassess benefits strategies, balance cost control with employee investment, and address mental health and inclusivity concerns. Featuring a diverse group of professionals and esteemed speakers, the event produced valuable insights and strategies for employers and HR professionals seeking to shape their employee benefits and wellbeing programs. Let's look at some highlights from this transformative event, exploring the wisdom, strategies, and insights shared by some of the most brilliant minds in the industry.
The Importance of DEIB in Creating a Healthy Work Environment
The forum began with a focus on Diversity, Equity, Inclusion, and Belonging (DEIB). Industry leaders like Nina Bankar and Andrea Robinson from Calm led the interactive workshop, "The Next Frontier for Mental Health and DEIB," which set the stage for thought-provoking discussions. The workshop explored the gaps in workplace mental health, particularly for diverse populations. As Nina Bankar noted, "Workplace stress is the top driver of mental health needs," stressing the need to address these challenges.
Andrea Robinson emphasized the importance of a human-centered approach to mental health. She encouraged organizations to scrutinize their systems, onboarding processes, and practices to make them more inclusive. She emphasized that asking the right questions will lead to the right solutions. This opening session underscored the crucial role of DEIB in establishing a healthy work environment.
Reevaluating Benefits Strategy in a Post-Pandemic World
Kelly McDevitt, President of Integrated Benefits Institute, spearheaded the conference's opening session, which featured a panel of industry leaders including IBI Board Member Tammy Fennessy from American Eagle Outfitters, Ryan Green from Meta, and Rich McDonald from Coca-Cola. The conversation revolved around the impact of the pandemic, highlighting the significant changes it has brought about.
During the session, Kelly McDevitt highlighted the significance of IBI's role in assisting employers and providing resources for effective benefits decision-making. The panelists agreed that transparency, communication, and employee engagement are crucial elements in navigating the evolving landscape of benefits strategy. Tammy Fennessy from American Eagle Outfitters specifically emphasized that transparency and open communication play a vital role in maintaining employee trust and engagement.
Balancing Cost Control with Employee Investment
The general session, moderated by Janet Faircloth, Senior Vice President of Health Innovation at Aon, an IBI member, and featuring presenters Kathy Bernhardt (Macy's), Melanie Fowler (Clayton Homes), Janet Lucas-Taylor (Northwestern Mutual), and Tracy Wittman (KinderCare), explored the challenge of balancing cost control with employee investment. These industry leaders shared strategies for reining in healthcare costs while promoting value-driven approaches to enhance employee wellbeing.
One of the most important takeaways was the need to balance healthcare cost trends with employee wellbeing. Melanie Fowler stressed the importance of removing cost barriers and improving healthcare access. The panel agreed that a multi-pronged approach is essential to achieving comprehensive employee wellbeing.
Prioritizing Mental Health in the Modern Workplace
The importance of employee mental health in today's ever-changing workplace cannot be overstated. The link between productivity and mental health was examined, with Karen Nguyen sharing IBI's data showing 2.94 million STD claims in 2021 linked to mental illness in the US. Panelists stressed the importance of addressing under-diagnosed mental illness, its physical manifestations, and its impact on healthcare costs. Effective leadership, managerial support, and a healthy workplace culture emerged as vital factors in promoting employee mental health.
The conference's final day was filled with insightful discussions on mental health and inclusivity. Megan Delp (NAMI), Faith Primacio (Cision), and Karan Singh (Headspace) offered invaluable insights and strategies for promoting employee mental health. In another session, Tammy Fennessy (American Eagle Outfitters) and Natalie Degbor (UnitedHealthcare) discussed health equity and Centers of Excellence, unveiling innovative approaches to enhance health outcomes and overall well-being.
Innovative Approaches to Employee Wellbeing
The conference highlighted the latest employee benefits trends. One session, "GLP-1s The Role Medications Should Play in Your Obesity Solution," was hosted by Vida Health's Kevin Knight and Gretchen Zimmerman, as well as IBI Board Member Tara Sherman from The Boeing Company. The discussion revolved around treating obesity as a chronic health condition with a combination of medication management and behavioral change.
Another session, "Beyond Cost Savings Why Fertility Benefits Support Wellbeing and Improve Productivity," addressed the challenges faced by employees dealing with fertility-related issues. Greenhouse Software's Linda Lim and Melanie Bae, along with Vincent A. Colombi from Carrot Fertility, highlighted the importance of comprehensive support to promote wellbeing and boost productivity.
Overall, the 25th Annual Health and Productivity Forum provided a platform for in-depth discussions on the complexities of reshaping employee benefits and wellbeing. The sessions addressed issues ranging from cost control and investment in employees to embracing innovation and prioritizing mental health and inclusivity. The insights shared by the speakers provide valuable guidance for navigating the modern landscape of employee benefits.
IBI Membership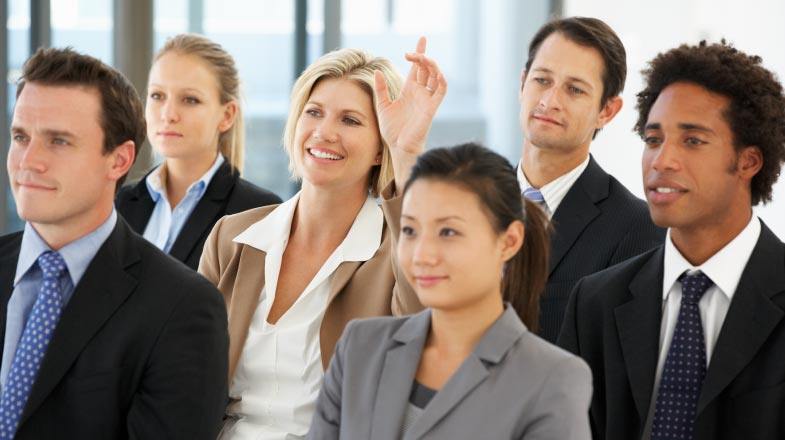 Get access to the latest tools and research on health and productivity.